Reminder: Local News Dollars briefing this Wednesday

Wanted to send out a final reminder that this coming Wednesday, May 3rd at 4PM ET, the Democracy Policy Network is hosting a DPN Conversation on the topic of Local News Dollars — and public funding of journalism, generally.
The policy briefing will explore how states can establish "Local News Dollars" systems — in which residents are issued vouchers to donate to journalism outlets of their choice — to expand and revitalize local journalism, as well as other ways that states can use public funds to support local journalism and community news outlets. More information can be found in the Democracy Policy Network's new policy kit on Local News Dollars.
Join us as we speak with Dean Baker (Senior Economist at the Center for Economic & Policy Research), Maya Chupkov (Media & Democracy Program Manager at California Common Cause), Marcus Green (Publisher of the South Seattle Emerald, and a columnist with the Seattle Times), and Mark Histed (Democracy Policy Network's Local News lead and organizer of DPN's Local News Dollars state policy kit) to learn more about this proposal.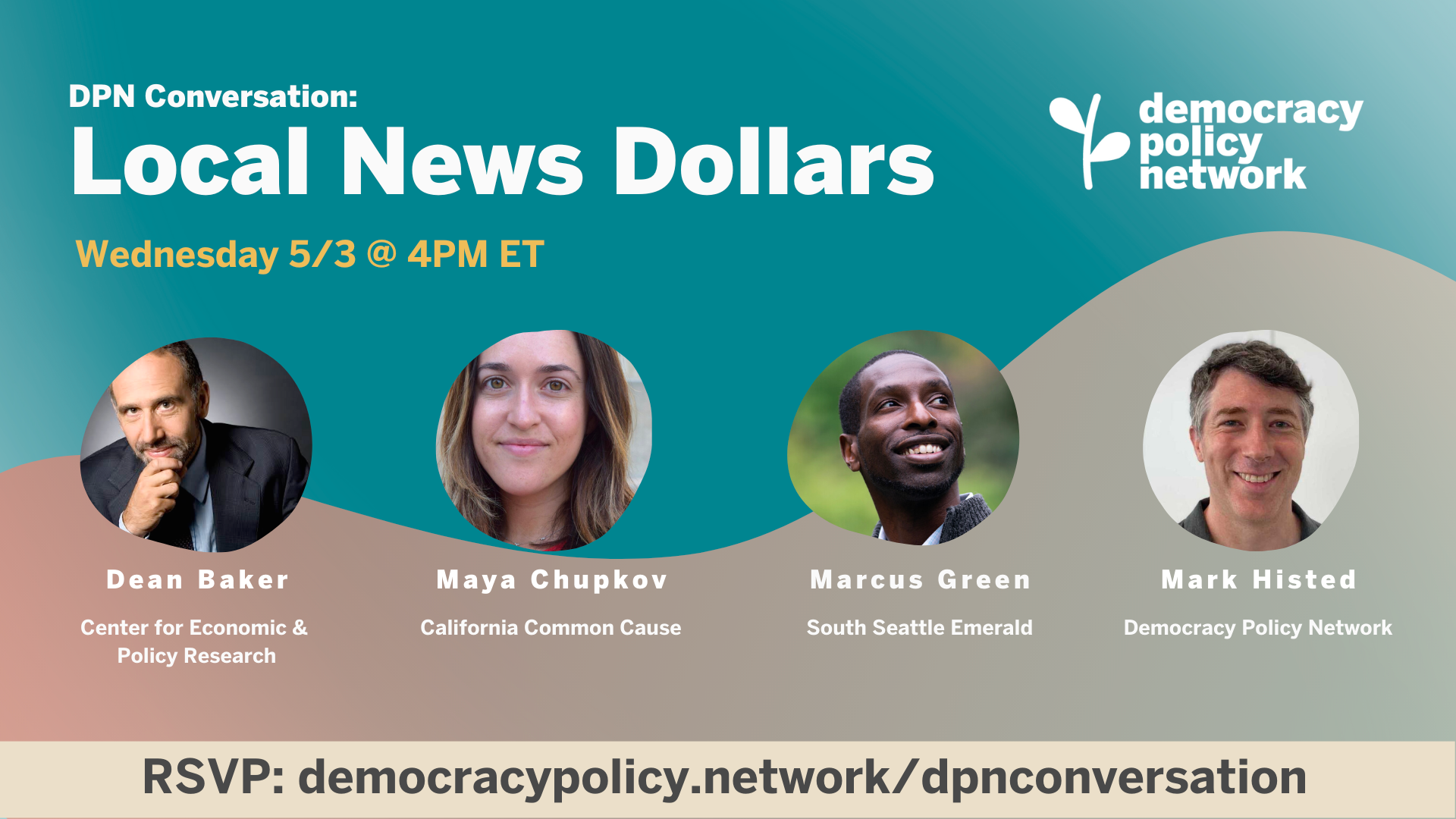 Hope to see you on the 3rd!